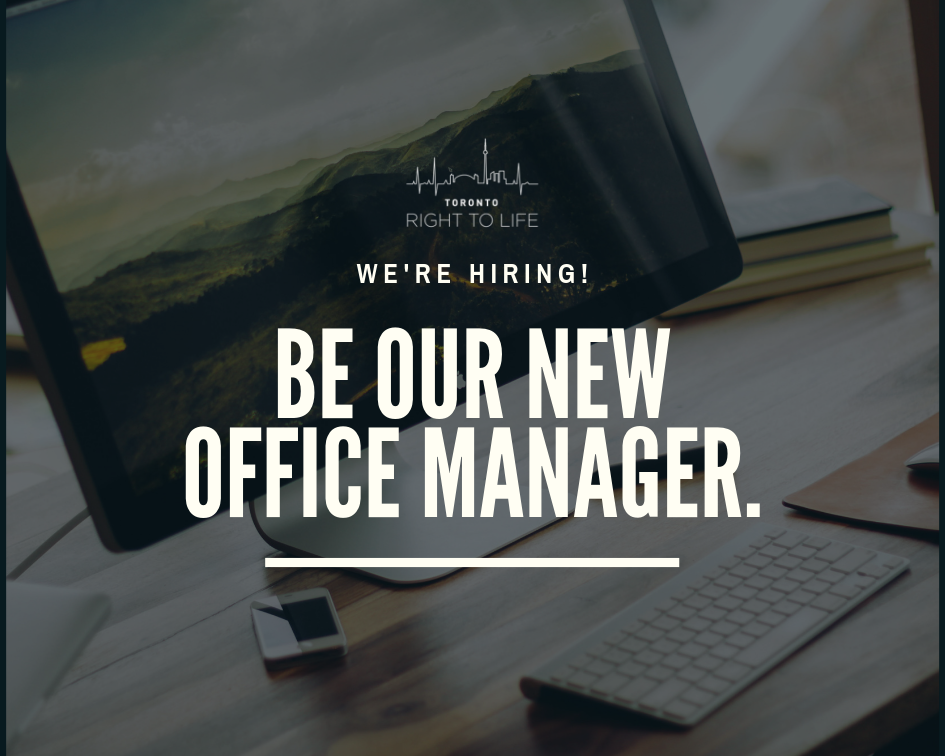 Full-Time Position
The Toronto Right to Life Association is a non-sectarian, educational charity dedicated to upholding the right to life for all human beings from fertilization to natural death. We are seeking a full-time Office Manager with excellent organization, time management and communication skills. Some weekend or evening work may occasionally be required. Experience in bookkeeping is an asset, but not strictly required.
Duties:
The Office Manager will be responsible for managing the day-to-day operations of the office and providing administrative support for the organization.
General Office Management: Respond to phone and email inquiries, maintain files, process payroll and deposit donations, prepare reports for meetings, sort email, greet office visitors, regular office upkeep, etc.
Fundraising and Donor Relations: Assist the Director of Fundraising with managing donor relations, which includes processing donations, sending thank you cards and tax receipts, and with running the organization's fundraising initiatives
Database Organization: Update information and mailing lists for members and institutions on a regular basis.
Event Planning and Outreach: Assist in booking and coordinating logistics for the organization's educational projects, such as presentations, conferences, campus outreach, special events, and participate in education and outreach projects as needed.
Bookkeeping (asset): Monitor payables, ensure that CRA reports and payments are submitted on time, reconcile all bank accounts on a monthly basis and other bookkeeping tasks.
---
Please submit a resume and cover letter to:
Toronto Right to Life Association
2238 Dundas Street West
P.O. Box 59016}
Toronto, ON M6R 3B5

Email: michelle.caluag@trtl.ca
Phone: (416) 483-7869