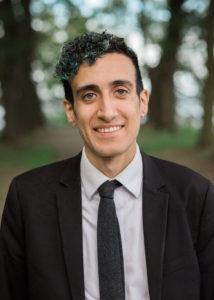 Toronto, ON. A decision announced Tuesday evening revealed Toronto Right to Life's application on a preliminary matter was dismissed in relation to its Notice of Application against the Minister of Employment on the inclusion of the attestation requirement in Canada Summer Jobs applications. Federal Court dismissed the preliminary motion for an injunction, leaving the issue of whether the attestation is constitutional to the hearing on the merits.
"We are disappointed with the ruling, but the constitutional questions have not yet come before the court," says Blaise Alleyne, President of Toronto Right to Life. "We look forward to an expedited hearing of the merits so we can argue that compelling Canadians to agree with the government's social beliefs is a violation of sections 2(a), (b), and 15 of the Charter."
On January 4, 2018, Toronto Right to Life filed an application for judicial review of the Minister's decision to require the attestation. The attestation requires that all Canadian employers who wish to apply for Canada Summer Jobs funding in 2018 attest their support for not only the Charter but for other rights, including "reproductive rights," which are described as "the right to access safe and legal abortions."
Toronto Right to Life has taken legal action because it claims that the Federal Government does not have the authority to compel speech, especially when such speech violates religious and conscience rights and results in being denied equal benefit under the law. "In a free and democratic society, the government should not be able to punish groups for simply holding and expressing a particular belief," said Alleyne.
Toronto Right to Life looks forward to the hearing on the merits, on which the Ministry confirmed to the Court its willingness to expedite well before July 22, 2018, which is the final start date for summer jobs this year.
For questions, please contact Blaise Alleyne at 647-478-6309 or blaise.alleyne@trtl.ca.